It has been a while since posting anything. It has been unfortunate that the weather has just not been amenable to allow for any serious amount of viewing.
However, things may change, and the new moon approaches on the 4th December where I will have some spare time to take advantage if the clouds do clear.
I do, however, appear to be in a lucky location for an event that will happen on the 16th December. The 67.3km diameter asteroid, designated (11395) 1998 XN77, which orbits between Mars and Jupiter, will occult a visible star (magnitude 5.5) in the Cetus constellation (HIP 12148).
If the weather is dry and clear then I might be able to set up the telescope and camera to track HIP 12148 and take a video to see this "mini-star eclipse".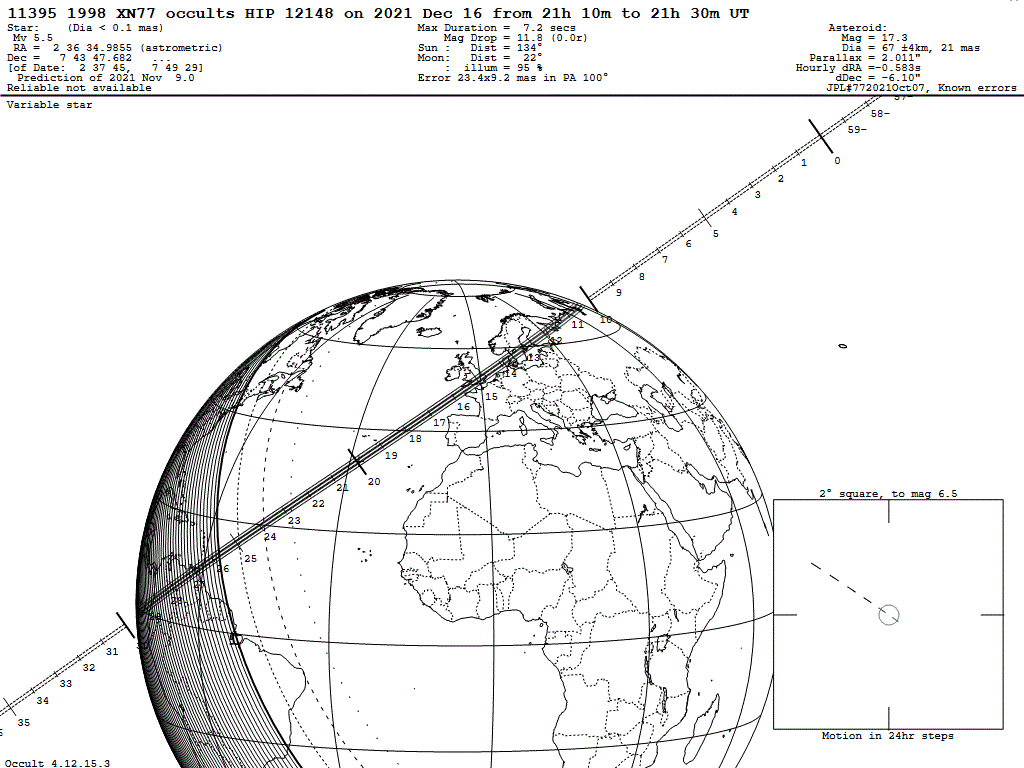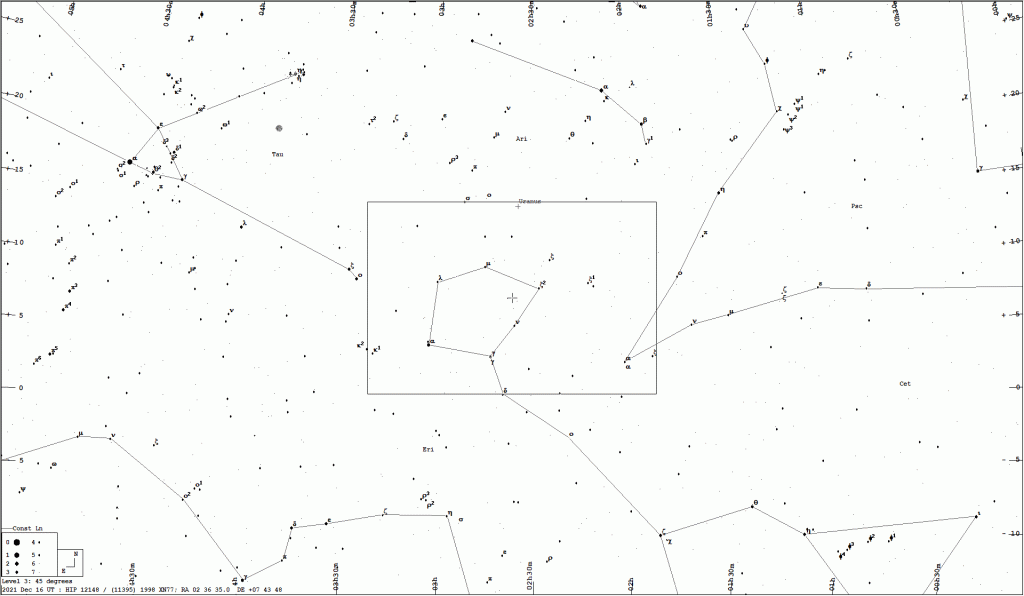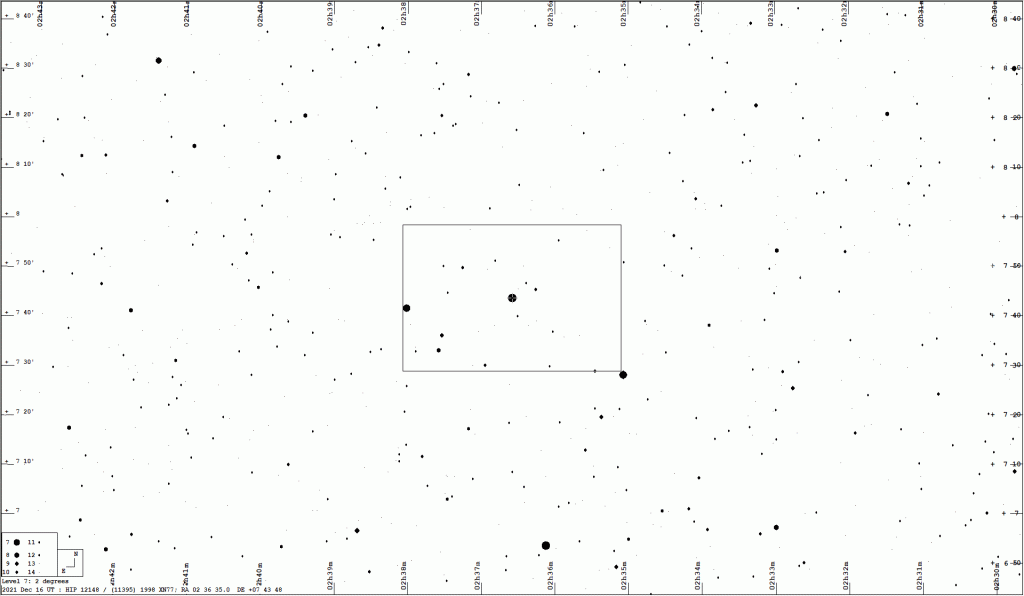 The event at a glimpse
* date and approx. time of event: 2021 Dec 16, 21:10 - 2021 Dec 16, 21:29
* geocentric midpoint of event [JD]: 2459565.38883333
* magnitude of target star: 5.50
* magnitude drop [mag]: 11.76
* estimated maximum duration [s]: 7.210
* Moon: 95 % sunlit, 22° distance
* Sun: 134° distance