I ordered some photo items from a supplier, and the supplier sent these via a courier "DX Express", I had heard of DX, I think through having had some third party experience where they're the preferred supplier for the couriering of legal documents etc…
Not been too impressed, still not received the goods, and their tracking information appears to show that the items have been traversing the local area for a couple of days, so not really making much of an attempt to deliver, but rather continue to risk damage rolling across the Devon hills.
Here is the latest on their tracking page: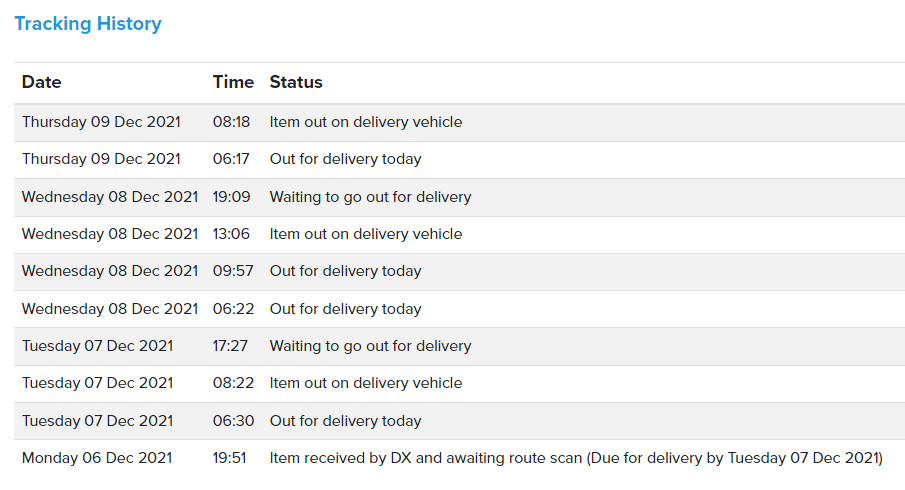 Hopefully, third time lucky, otherwise we will rename DX (Delivered Exactly), to DXWWCBB (Delivered Exactly When We Can Be Bothered).
Update: They did finally manage to deliver on the 9th December.