Have managed to get some more data for the M33 image on the 24th December.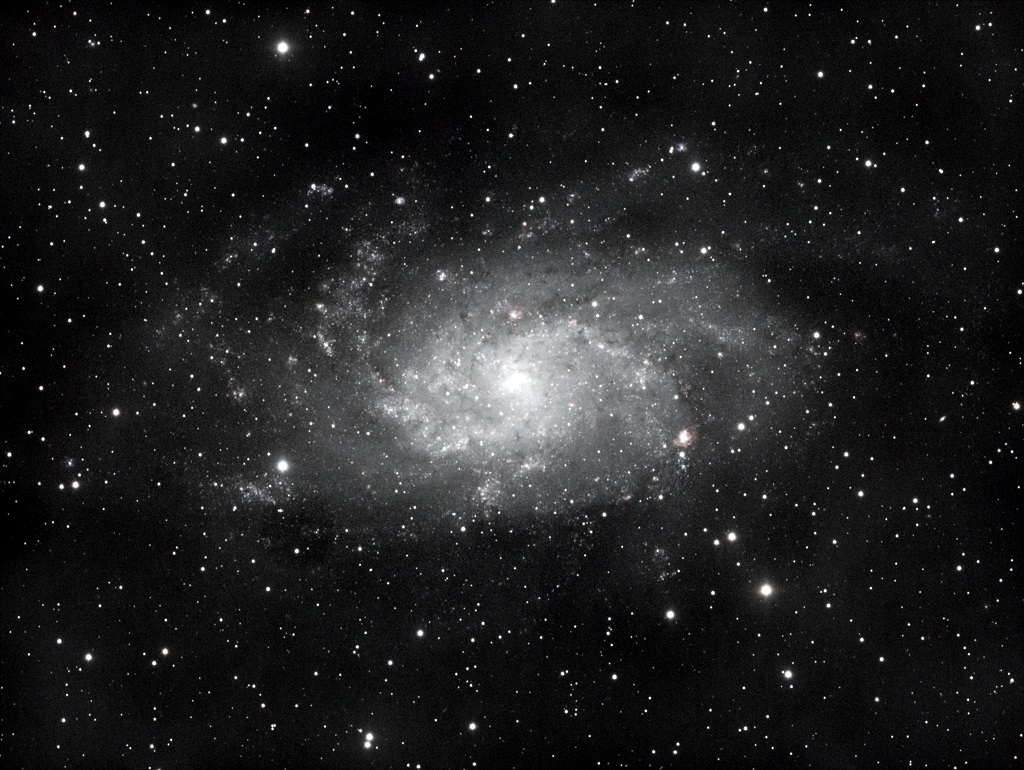 We are now seeing some colour detail from NGC604.
Had some difficulty running from mains, seemed to trip out and reboot the Nevada PSU. Managed to overcome those issues by switching to the SkyWatcher Powertanks. I think I will have to look at a high-density LifePO4 battery. Also had some issues with the GPS detection, which might have also been rooted with the power issue.
UPDATE 29/12/2020
The issue with the PSU is that the PowerBox Advance does state it needs 10A power, I looked at my PSU and it can output 6A continuous (8A surge) – via the binding posts, and max 5A via the cigarette socket. I checked my cables and found that while the PowerBox only appeared to be drawing 2.7A for all the kit it must have been surging at times. I also found that in the length of cable from inside mains to the outside I had cigarette plugs with 5A fuses. I am now in the process of getting an upgraded PSU rated to 10A on the cigarette socket and have found a 10A fuse to use, the PSU also has a 25A-30A red/black binding posts at the back – which should suit me for any future requirements I may ever have. It also has adjustable voltage from 9-15 VDC, so I should be able to crank up the volts a little if necessary due to the cold. The PowerBox can accept 13.8V and will protect trip out at above 14.5V.
The issue with the GPS seems to have been that I located it at the back of the Argon One M.2 case, and there must be some electronic or radio interference in that location. I have now been testing semi-inside with attaching the GPS mouse with Velcro to one of the Tripod legs, and when not in use I can use that Velcro strap to wind in the cable and just store the GPS mouse in the location I had hoped to be able to use it from.
Here is a recording of the Live Stream of the capture, you might want to switch it to HD for viewing and then perhaps skip through playing at x2 rate. When switching to the second power block
Here is a picture of the rig, almost completely set up – I think we just needed to run the power cable at this point. We still have some cables on order which will shorten some of the lengths and improve the cable management, but this is a lot better than the mass of cables I had running before.